TOP VOTERS | STAFF PROMOS | MONTHLY STATS

​

February was a great month for us as our journey continues. Our first month as SorchMC after moving from MCTowny, we kicked off the month with releasing our KitPvP gamemode where there have already been over 1,500 unique kills. We then moved on from there to releasing our last gamemode SkyBlock which so far has already been very successful, great to see that the players are enjoying it! As all of our gamemodes, for now, have been released, it is now our main job to polish the gamemodes and prioritize growing the SorchMC community.

|

TOP VOTERS
All votes have now been reset, thank you for voting and keep doing so. It helps us grow!
https://sorchmc.net/vote
#1
Uncle_Seamus
[25] - Prize:
$50 Store Coupon
!

#2
sblpookie
[23] - Prize:
$20 Store Coupon
!

#3
Cool_Cassie
[16] - Prize:
$10 Store Coupon
!
Congratulations to the top voters of February, contact me here on the Forums via DM to receive your coupons.

|

STAFF PROMOTIONS
|

FEBRUARY

STATS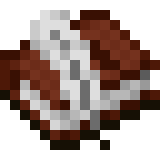 Total Players:

343

(+317) Total Staff:

6

(+4) Forum Members:

38

(+18) Discord Members:

181

(+686) February Votes:

2123

(+1128)

February Uptime

99%

(+1%) Average Session Playtime:

35 minutes, 48 seconds
Last edited:
3

1